Edgewater Radio's founder, Jim Murphy has been involved in broadcasting for the past 22 years. He has worked in many formats ranging from country to disco to popular standards.
Some stations include:
WFAS, 103.9 White Plains, NY

WNJO, 94.5 Trenton, NJ

WIXL 103.7 Newton,., NJ

WSUS, 102.3 Franklin., NJ

WVNJ 1160 Teaneck, NJ

WJDM, 1530 Elizabeth, NJ

WMGQ, 98.3 New Brunswick, NJ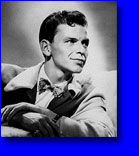 Jim believes that we all have varied musical tastes. "Being a baby boomer, I enjoy music from the 60's and 70's as well as popular standards such as Sinatra, Ella and Nat King Cole. This station attempts to combine the music of the generation without a heavily consulted playlist. I'm attempting to create a community oriented radio station that will provide an outlet for the town of Edgewater,NJ to air information on local events, community news and announcements surrounded by some of the greatest memories of their lives."