The last stop on the AM Dial but the first stop for your best memories!
Spanning a whole generation with GREAT MEMORIES from the 50's 60's 70's and 80's.

Serving the Edgewater Community and the world on the internet!
The best of the 50's, 60's, 70's and 80's.
Listen to "NIGHTMEMORIES" every night beginning at 7:00PM - A soft blend of favorites just right for the nighttime!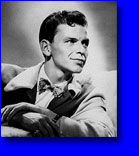 Don't miss SUNDAYS WITH SINATRA every Sunday from 10:00 am - 2:00 pm EST. This show is dedicated to the memory of Marie Terranova.

Read our write-up in the press!